If you want to make changes to your backyard without spending a lot of money, you'll be glad to know that there are many smart ways to do so. 
You don't have to spend a lot of money to get big results from simple tips and tricks. So, if you want to make a new place to hang out outside or give your backyard a new look, read on for some tips.
Change the look of your yard right away by painting the fence a new color
A quick and easy way to change the look of any room is to paint it. The same is true for your backyard. If your fence is starting to look a little worn, you might want to paint it a color that goes with your house. 
You might be surprised at how much this can change the look of your property as a whole. It will instantly make your backyard look better, protect your fence from the weather, and help it last for many years. 
So, if you want to improve the look of your yard quickly and easily, don't forget the power of paint.
Add a few new plants to the yard to make it look better
A nice backyard doesn't need to cost a lot of money. You can improve your landscaping without spending a lot of money if you plan ahead. 
Adding a few new plants is one way to do this. Consider adding some annuals or perennials that will grow in your area. 
You can also put in plants with colorful leaves or even fruit trees. You can easily update your backyard on a budget by adding a few simple things.
Buy some cheap patio furniture to make a place to hang out outside
Let's say you want to fix up your backyard and turn it into a place to hang out outside. Getting cheap patio furniture is one of the best ways to do this.
An online store like Amazon will have a lot of different kinds of furniture, so you'll be able to find something that fits your style. 
Also, with a little work, you can make your patio furniture look brand new. Don't wait any longer; find the right furniture for your new outdoor living space.
Put up awnings or umbrellas to keep the sun out of your eyes
Let's say you want to fix up your backyard so it's more fun to hang out in during the summer. In that case, awnings or umbrellas can be put up to block the sun. This is a simple but effective solution. 
You can find awnings and umbrellas in different sizes, colors, and styles at furniture stores to fit any budget or taste. Awnings can be put up over a patio or deck, and umbrellas can be put right on top of outdoor furniture. This will not only give you much-needed relief from the heat of the sun, but it can also keep your furniture from fading.
String lights make a place feel cozy and romantic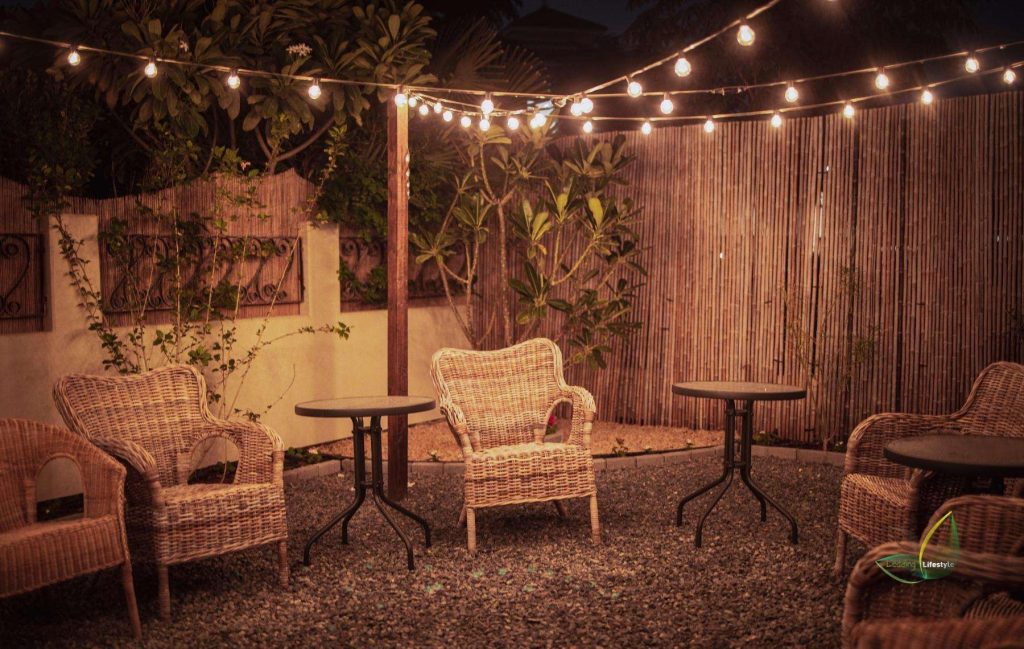 If you want to add some atmosphere to your backyard quickly and easily, string lights are the way to go. 
String lights can make any outdoor space feel like a cozy haven, whether you hang them from tree branches or drape them across a pergola. 
String lights are also less expensive and easier to set up than other types of lighting. Plus, they make a warm, romantic atmosphere that is great for having people over or just spending a quiet evening at home. 
So, if you want to change up your backyard but don't want to spend a lot of money, you could hang some string lights. You might be surprised at how much they can change the feel of your outdoor space.
So, there you have it: five smart ways to improve your backyard on a tight budget. By taking these simple steps, you can make a beautiful and useful outdoor space. Have fun with it, and enjoy your new backyard!